Former Arsenal midfielder AbouDiaby has recovered from yet another injury setback to get back on the pitch for his new club Marseille.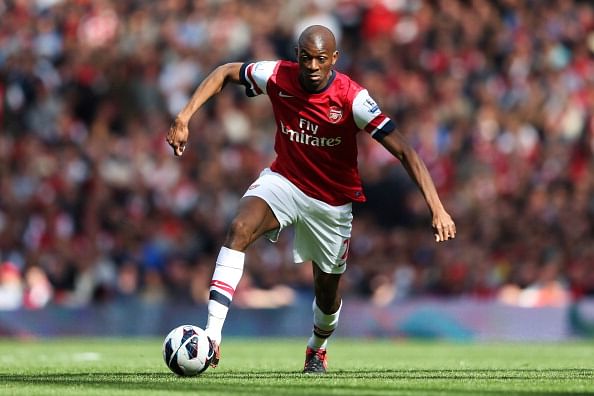 The French international has not played for Marseille ever since the game against Guingamp in August.
Indeed the midfielder suffered an injury to his ankle that caused him to be unavailable for 7 months as he had to have surgery on his ankle.
However, it is not sure when he will be back in the main team as he is yet to recover his form. Marseille's manager Rudi Garcia said that he is happy for Diaby to be back in the group but that he is not close to feature in the first team. He said that the player has missed too many months of football and that it will take time for him to work his way back to full fitness.
AbouDiaby has had a career marred by injuries. Ever since his move to Arsenal he has failed to have a sustained run in the first team as he has always been suffering from injuries. Indeed he has only managed to make 200 appearances for the London team despite having been there for 9 seasons.
Diaby said that he is happy to be back on the training ground and that he will be fighting hard in order to regain back his form. He believes that he is still able to play at the highest level and he feels that he is getting the necessary support at Marseille.
Ever since joining the French team in 2015 AbouDiaby has only managed 135 minutes in 2015 and 130 minutes this season so far.
Garcia said that Diaby is a good player and that he has a good mental strength that will allow him to come back stronger.